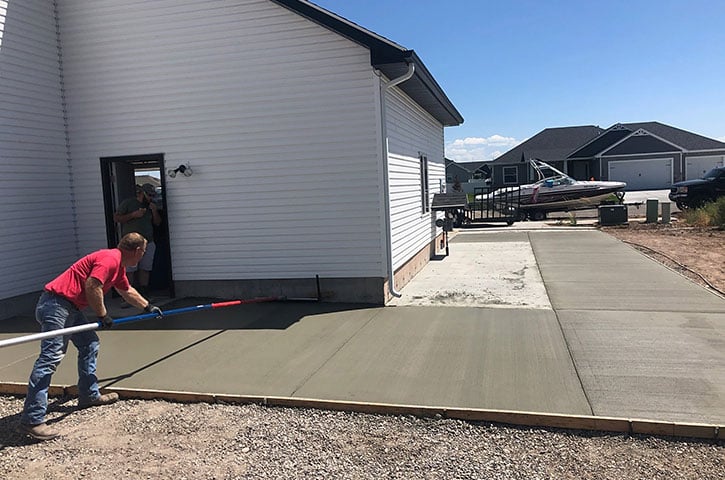 Adding the broom finish to the exterior concrete parking pad in Idaho Falls.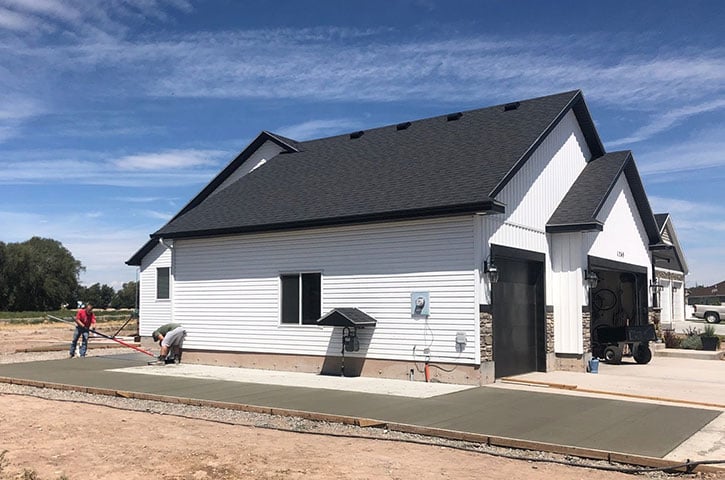 Extending the parking pad for an RV in Idaho Falls.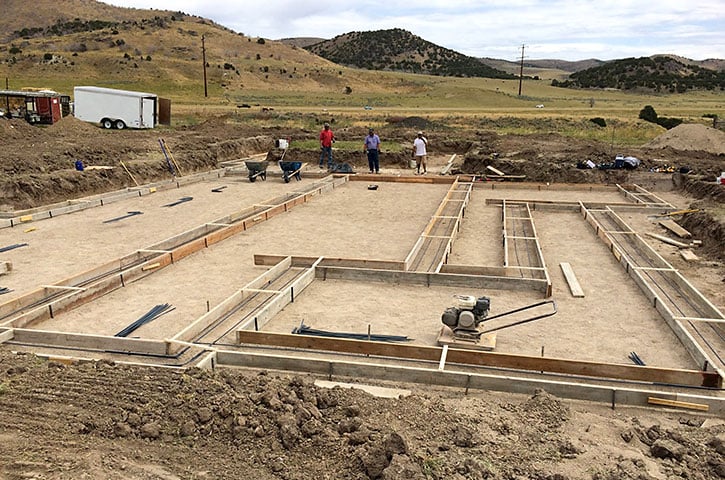 Base is compacted, footings are formed, leveled and squared, rebar is suspended in place ready for the concrete to be poured.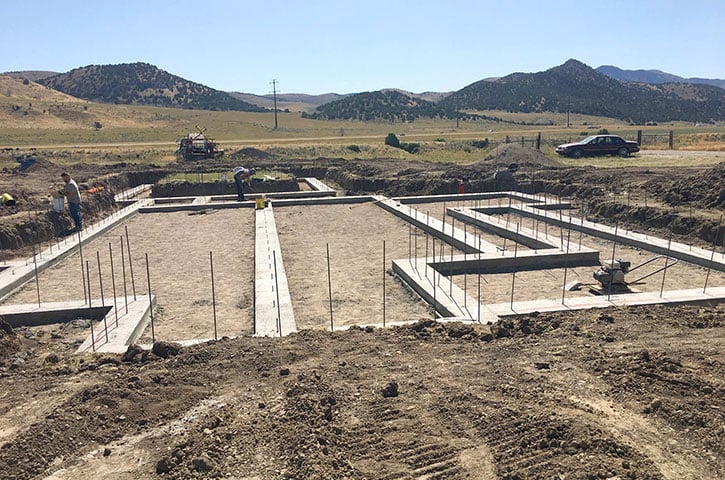 Footings have been poured, and the forms have been stripped. The footings are now ready for the foundation forms to be set. (Note the vertical rebar and anchor bolts cast into the footings).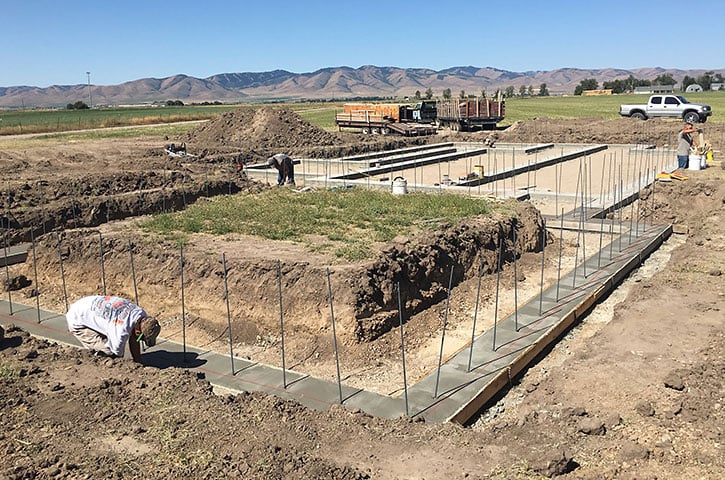 The footings for the garage have been formed, poured, and are now having the forms removed prior to setting up the foundation wall forms. (Note the unexcavated area where the garage floor will eventually be)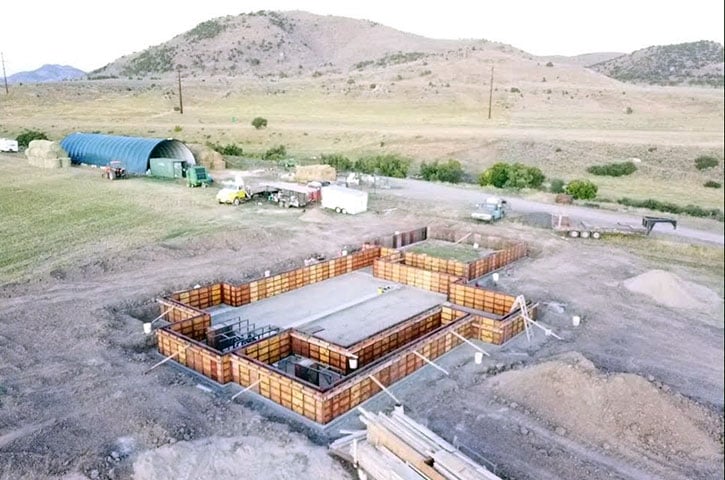 With the exception of a few forms to finish out the garage walls, the foundation forms are nearly completed and ready to pour.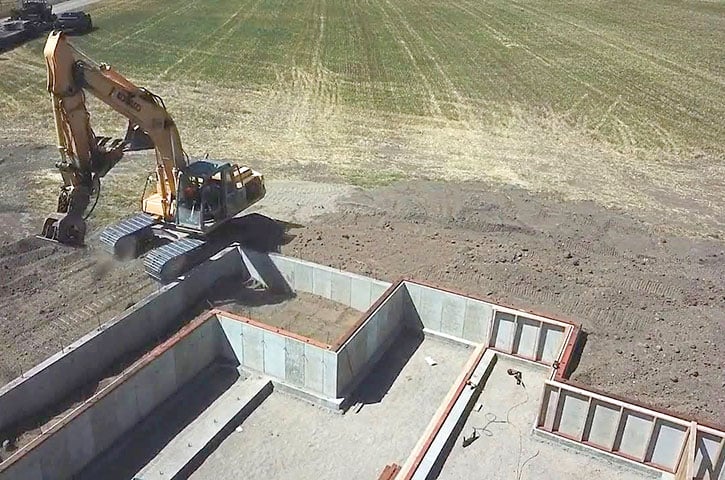 Using a hoe pac compactor on a 200 class excavator to provide the compaction for the fill where the porch cap will be poured.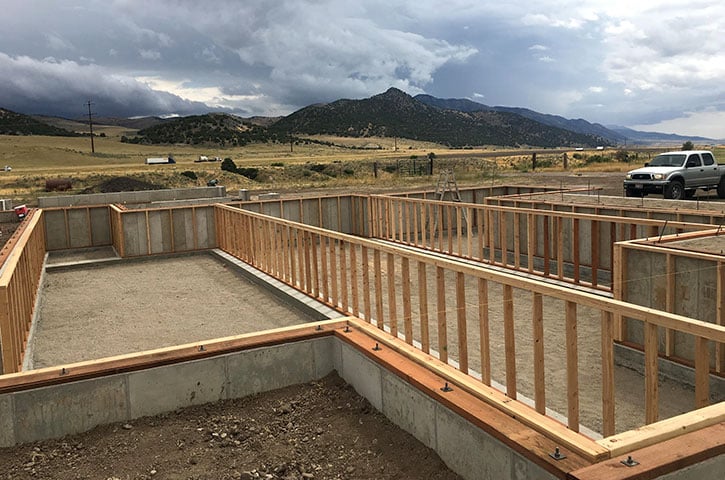 Interior bearing partitions have been constructed to support the floor joist. (Note the exterior walls have been studded to provide support for the blown-in insulation that will provide the necessary insulation for the conditioned crawl space)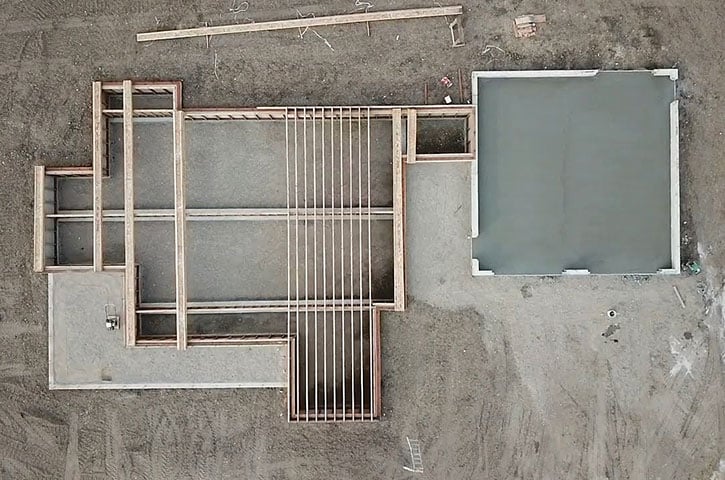 Ariel view of the freshly poured garage floor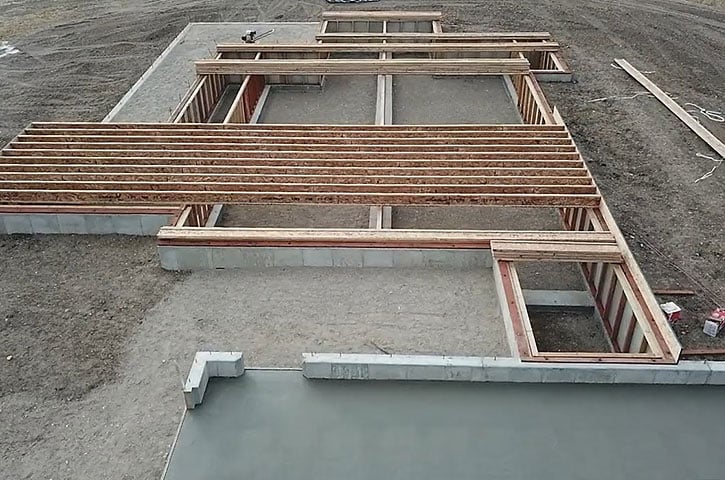 Beginning to roll out the TJI Floor Joist for the "Silent Floor" floor system.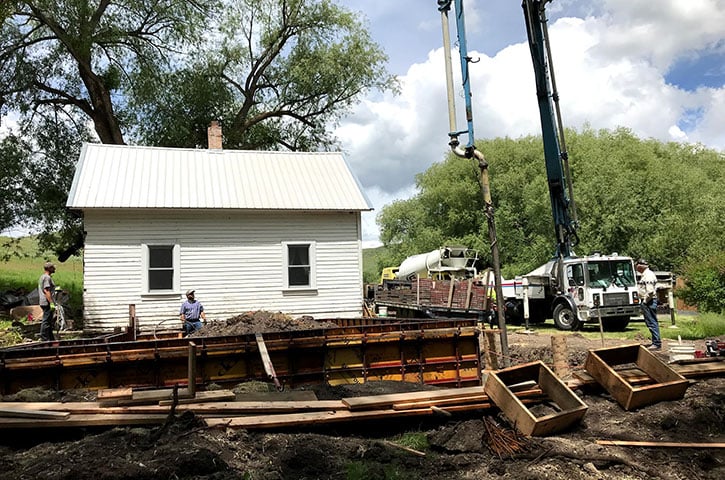 Pumping the concrete for the foundation for an addition on to an early 1900's home that is being renovated.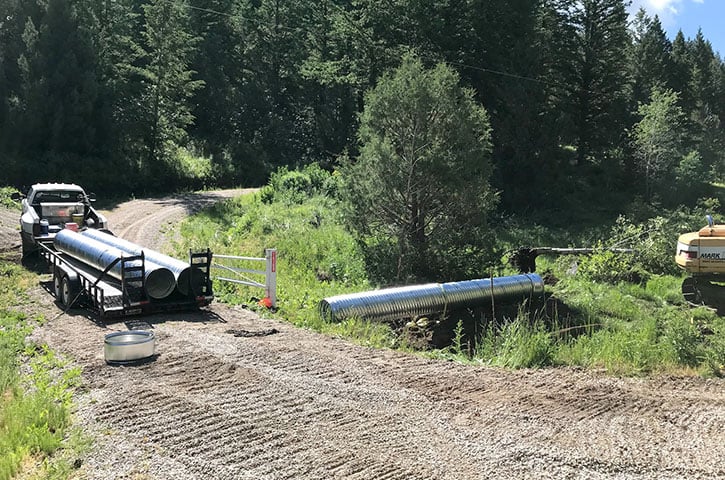 Preparing to widen the access to a private drive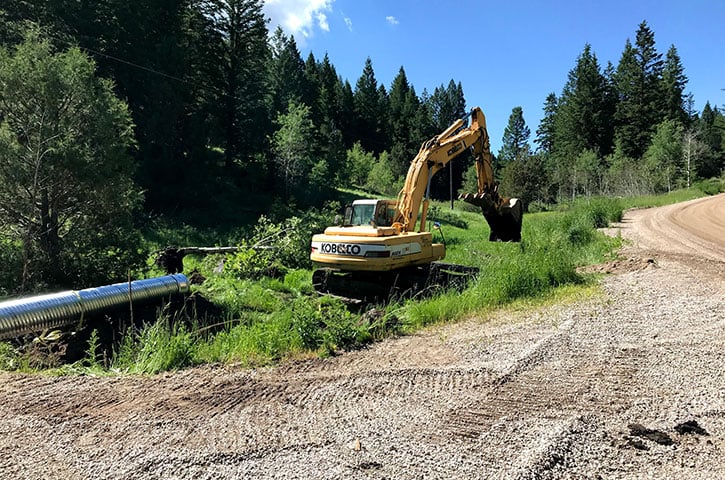 Excavation the barrow pit to allow additional culvert to be installed to provide a wider access to the private driveway.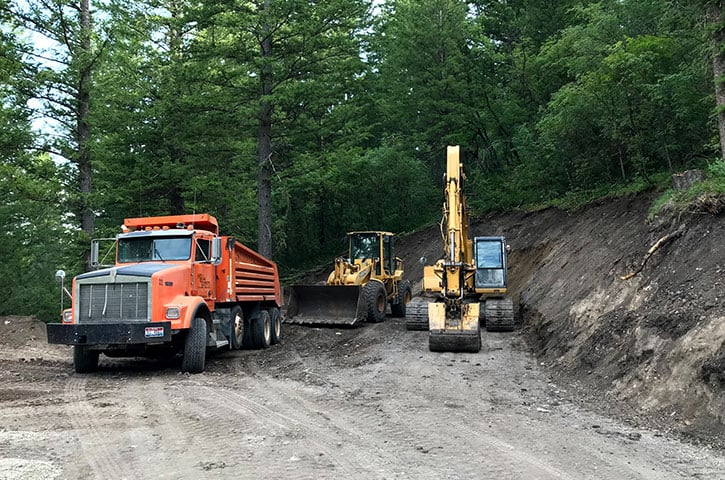 Making a cut into the hillside to provide for an RV parking pad in Lava Hot Springs, Idaho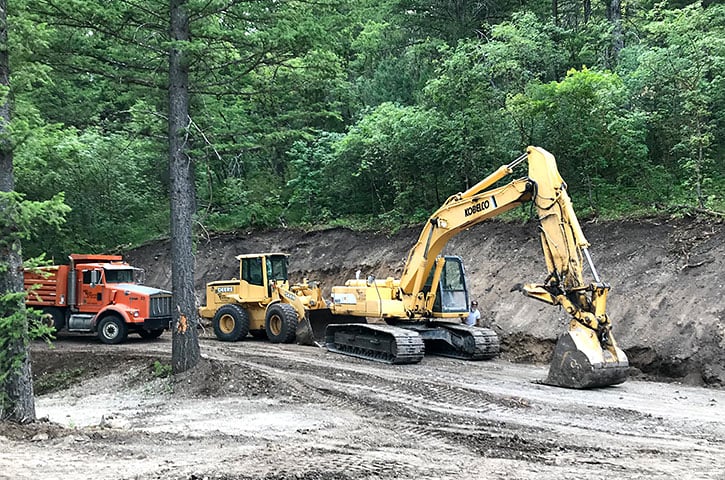 Preparing a cabin site in the Lava Ranch Association development in Lava Hot Springs, Idaho